Alison Stockton,
founder of Vibrant Balanced Health, Health, Wellness and lifestyle coach for female entrepreneurs.

Alison is an International certified Holistic Health & Wellness coach supporting women globally.
She was driven with her mission to help women become the best version of themselves following from her own personal challenges with health and wellness, including battling and overcoming anorexia, bulimia, depression and anxiety and is now on a mission to help other women connect their mental & physical wellbeing and create a lifestyle and life they adore living.
Today Alison's mission is to educate and support entreprenurial women, empowering them to prioritise their health, well-being, have morehappiness and to create more balance in this chaotic modern world.
Specializes in helping her female entrepreneur clients in the following areas:
Nutritional support
Eating disorder recovery
Self-Care
Exercise and Fitness
Mindfulness practises
Body confidence
Finding a balance that is supportive and sustainable for longterm Vibrant Health & Wellness
Alison's Story
Alison has battled a number of health conditions, being hospitalised from anorexia and bulimia during her twenties as her obsession for controlling her body image and addiction to the gym got out of control.
Following the breakdown of her relationship with her children's father, Alison suffered from depression and anxiety and finding herself in debt as a single mother she again turned to food to try and control her situation, losing 7kg in 10 days and surviving solely on alcohol and sleeping pills to ease the pain.
As a mother, Alison knew she couldn't let anorexia take hold again and instead committed herself to self-improvement, focusing on her personal training business and prioritising her mental health through self-care and mindfulness and nutrition.
Alison, finally prioritised her physical health and took notice of two undiagnosed auto-immune diseases she had been brushing aside whilst trying to juggle family life and running a business. She has since managed to cure these through her diet.

(FIBROMYALGIA, HASHIMOTOS (HYPERTHYROIDISM), AND VASOVAGAL SYNCOPE LEADING WHICH WOULD OCCUR OFTEN FOLLOWING CLINICAL DÉJÀ VU)

As a personal trainer and Pilates coach for over twenty years, Alison thrived in this role, supporting her clients in feeling better about themselves through improving their fitness and physique, however she became increasingly concerned that that her clients' focus seemed to be purely on their aesthetic appearance and that fact that they wanted to look like somebody else rather than create the best versions of themselves (in many cases) and improve their overall health and wellbeing.
Keen to make an impact in trying to address this, and on reflecting how her own tumultuous health challenges had significantly impacted her life Vibrant Balanced Health was born. Setting out to create a more well-rounded health program for women, that encompasses both physical and mental wellbeing, the science of nutrition and overall health, Alison now works globally as an online Health Coach for female entrepreneurs. Her holistic approach helps her clients to achieve their health goals (for many this can be weight loss) whilst developing sustainable habits to live a vibrant, balanced and healthy life.
After successfully finding balance and health in her own life, Alison chose to move away from personal training and focus on helping women to achieve overall wellbeing. In 2017, she studied at the world-renowned Institute for Integrative Nutrition and Graduated as a certified Health & Wellness coach
Now a highly-successful Health Coach, Alison wants to support businesswomen, understanding that the pressures placed on women in today's society to succeed and achieve are often detrimental to their physical and mental health. She is on a mission to help women globally change their lives and become the healthiest, happiest, successful versions of themselves.

Alison's approach
Alison believes that bio-individuality is key; every person is unique, someone may thrive on high-protein, while another person may be more suited to a higher-carb or high fat way of eating. As an Integrative Health and Nutrition coach Alison's goal is to create the health and wellness support that works best for the individual.



Alison practices a holistic approach to heal and nourish body, mind and soul, believing that with proper nutrition, mindfulness, meditation, exercise and self-appreciation a healthy body is achievable.
Areas of Expertise
As a qualified IIN coach Alison is extremely passionate about the science and history of human nutrition. Driven by the desire to help her clients, and her own curiosity, Alison constantly researches the latest industry trends and advice, and evaluates competing theories. She is also a great believer in the Gut-Brain connection and how these two organs react physically and biochemically. Alison is also studying Applied Functional Medicine to enable her clietns to get to the Root Cause of illnesses within their body.
Alison loves to cook, at 11 she bacame a vegetarian/Vegan and spent 14 years developing her own recipes to sustain optimal health!! yes she was 11 years old. She is a believer in real food, wholefood, real ingredients and a healthy clean way of eating and has created hundreds of recipes that she shares with her clients.


Alison suffered from anorexia and bulimia and binge eating during her twenties. She is a certified Eating psychology Coach and is able to draw upon her own experience and recovery and her education with the pyschology of eating to help her clients understand their relationship between food and body image.



Alison is also a big advocate of self-care and taking life "down a notch, as often as possible" while still chasing adventures where she can. Prioritising yourself and putting your own health and happiness first is key for Alison and believes that every woman, contrary to primal belief should care for themselves FIRST.



Alison began her career as a personal trainer over 20 years ago, qualifying with ACSM & Premier Global she also holds a certification Diploma as a Pilates coach with the Pilates Institute of London.
She has coached hundreds and hundreds of clients globally, including actor, William Baldwin, tennis ace Jelena Janković and World Super Bike champions James Toseland and Sylvain Barrier. Alison loves to see her clients move and exercise in a more mindful way which allows them to understand their bodies and know what does and does not work for them individually.
Mindfulness is the practice of focusing on the present moment, becoming aware of one's thoughts and feelings. Alison encourages her clients to use mindfulness techniques to understand and change their relationship with food and diet.
As a female entrepreneur herself, Alison understands the stresses placed on women to juggle their personal life with a business. Alison works with businesswomen who have put their health and well-being on the back-burner in pursuit of an entrepreneurial life.
Qualifications
Personal Trainer, qualifying with ACSM & Premier Global

Health Coach, graduating from The Institute for Integrative Nutrition USA

Boxercise Coach

Diploma as a Pilates Coach

NLP Practitioner

Diploma in CBT

Diploma in Paleo Nutrition
Alison's Services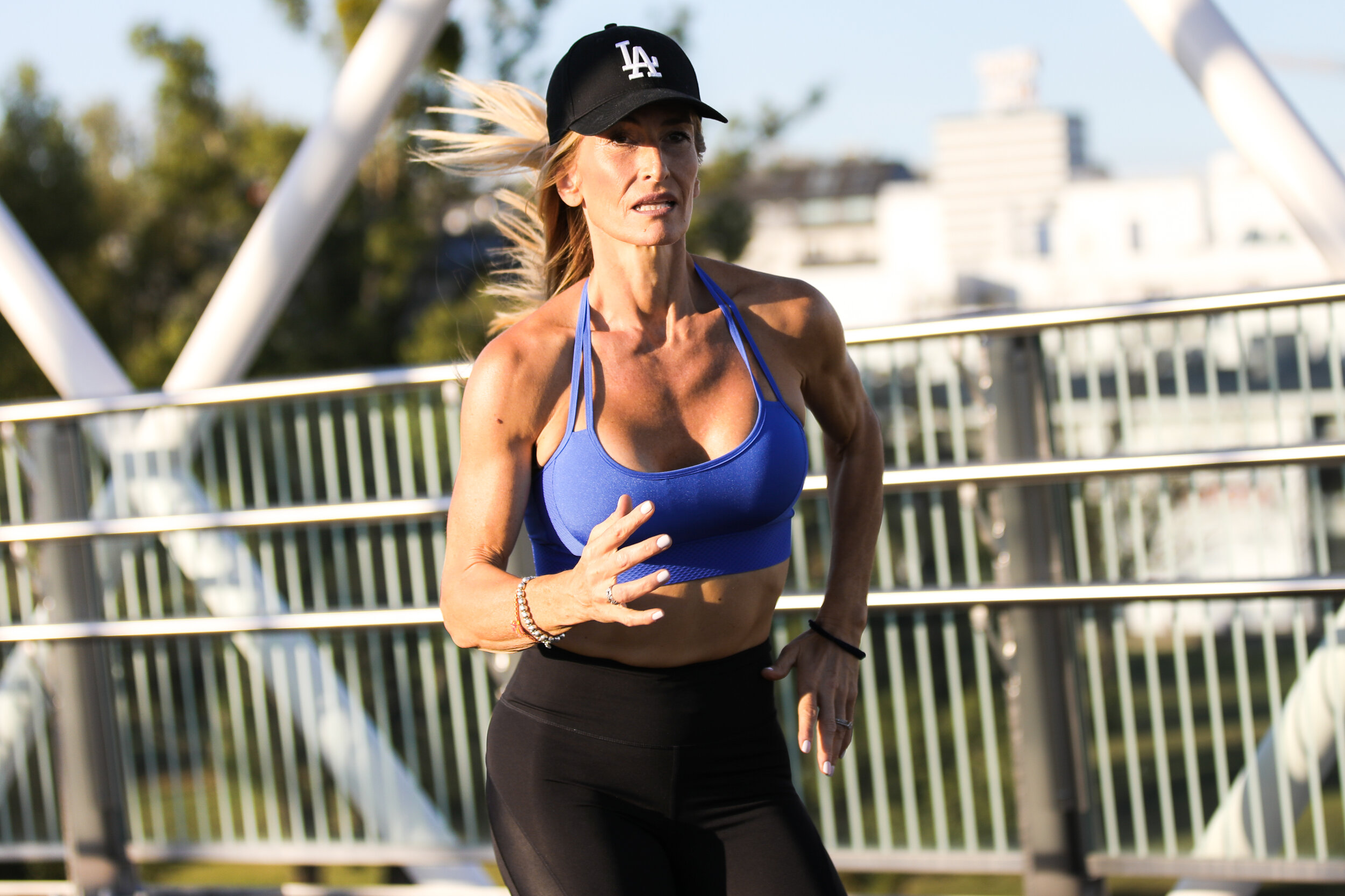 All women have infinite possibilities within themselves
We just have to seek them
1:1 VIP COACHING enquire here

8 Week 1:1 Program to Blissfully Balanced Health – This 8 week program is designed to help women quit diets for good and find their healthy balance. Each week focuses on a new health topic in relation to the four pillars of eating with balance, healing your body, lifestyle and intuitive cooking. Alison provides weekly lifestyle planners, over 60 PDFs of resources and recipes, How To videos, an online forum, and weekly 121 calls.
THE VIBRANT IN 5 METHOD, 5 week group program, find out more
Alison has sought to create a well-rounded program that focuses on both physical and mental health, empowering other women to take control of and transform their lives.